The proceedings, that have been used for preparing the conference

The proceedings have been published on April 15th.
Gitirana, V., Miyakawa, T., Rafalska, M., Soury-Lavergne, S., & Trouche, L. (Eds.) (2018). Proceedings of the Re(s)sources 2018 international conference. ENS de Lyon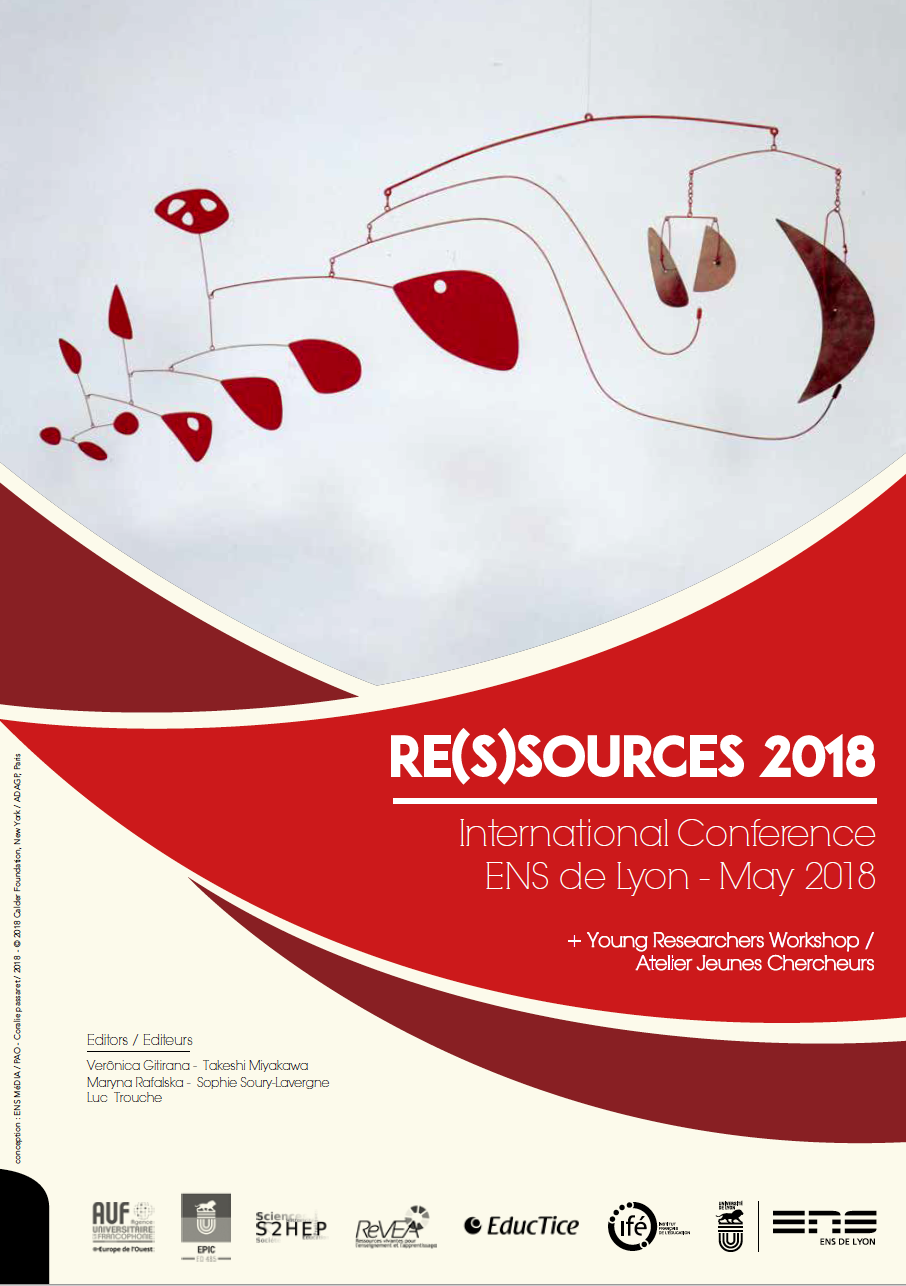 They give access to the presentations of the main moments of the Re(s)sources 2018 conference and of the Young Researchers' Workshop, to the introductions of the lecturers, panelists and Working groups coordinators, and, essentially, to the whole set of accepted contributions. As such, they constitute an essential resource for preparing the Conference.
The conference itself will give rise to a book, to be published in December 2018.